If there's one thing we've learned, it's that no amount of technology can replace the human touch. That's why we hire the most qualified individuals to serve on our team.
Our team of diversely skilled professionals continually strives to learn and evolve so that we may help you achieve your goals. Every person on our staff is committed to providing the highest level of customer service and to producing the best quality products we can. As you work with us, we're confident you'll find this to be true.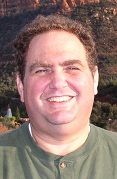 Barry Wolitzky, Owner
E-mail: barry@CreativeEdgeSigns.com
Before establishing Creative Edge Signs and Graphics, Barry spent the last 25 years in the pharmaceutical and biotech industry. He has successfully managed research and development teams, departments and companies. He believes that effective relationships are based on honest and open communication and an appreciation for the needs and strengths of individuals. He knows that a business's value is built on the quality of its products and the integrity of its people.
Barry is looking forward to meeting and working closely with members of the Rockville, Bethesda and Washington DC metro area business communities and to designing, creating, and delivering innovative sign solutions for everyone.